Would you like to offer families the ability to place orders online? Do you prefer to run a program where you do not have to handle money? Online might be the perfect solution! Speak to your Account Manager about our Online Program.
START by using the 8 ½" x 11" art paper
(30% larger than the competition) we supply free of charge.
ADD fun to the process by using specific themes or lessons.
USE bright bold colors and wide borders. 
Markers, tempera and water color paints work well.
FILL the entire paper edge-to-edge for best reproduction of the artwork on our products.
CONSULT our ART GUIDELINES and take advantage of the dozens of free LESSON PLANS we offer.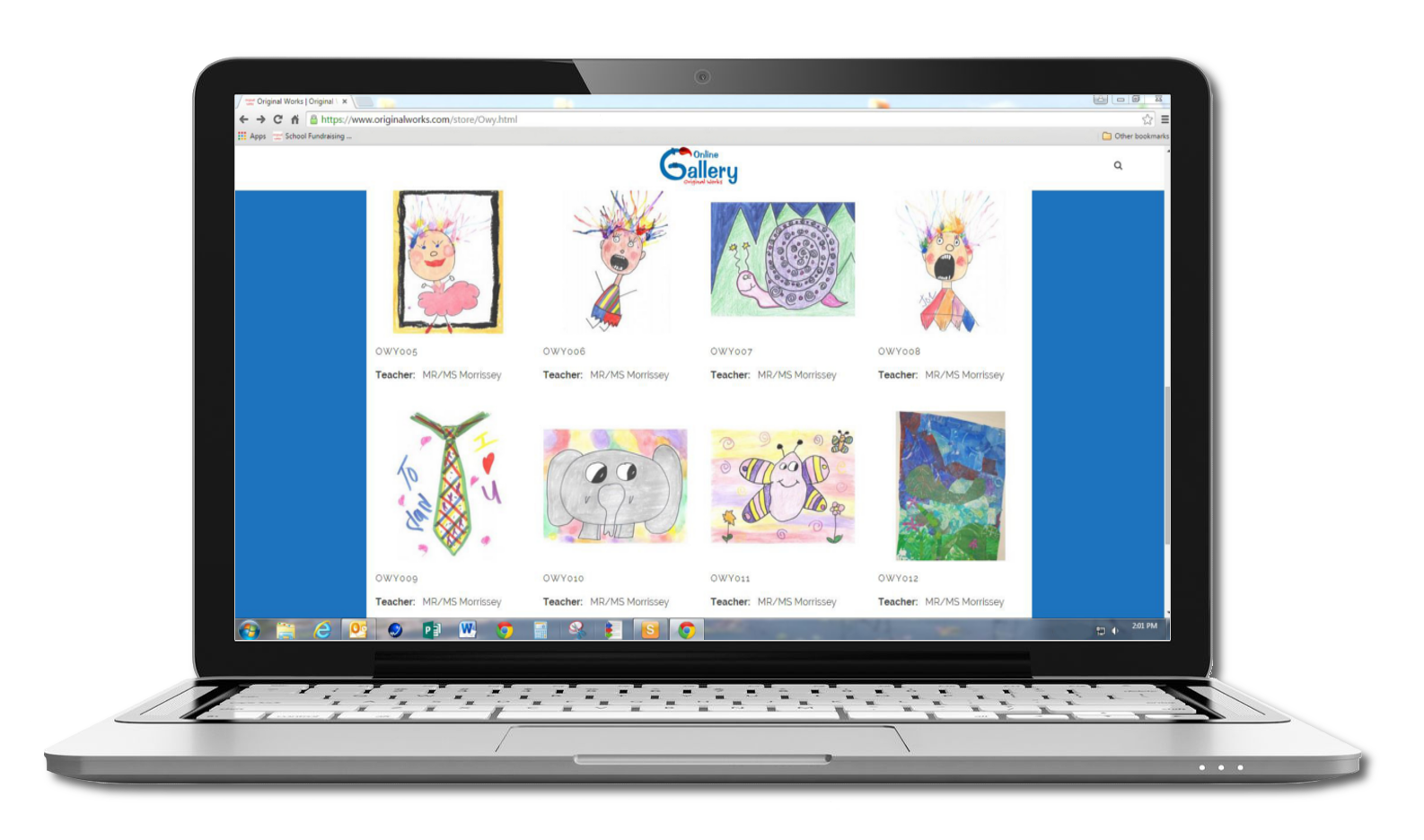 Once the artwork is completed, it is sent to Original Works where it is scanned, uploaded and displayed in the gallery. 
Each student is made to feel like an accomplished artist as they and their families take a virtual tour of the school gallery.
Clicking on their child's artwork allows families to view products featuring the artwork before placing orders online.
Orders are placed directly online using a credit or debit card.
 You can also choose to offer manual order forms for families who prefer not to place orders online. Or they can always call in their orders. 
All orders are transmitted directly to Original Works. This eliminates order handling and payment collection for the school or organization.  Orders are then packaged by class and grade for easy distribution.
The completed orders arrive back to the school for distribution
At the conclusion of the program we compute a final profit total and send your profit check.
A built in Coordinator Panel provides a simple way to track sales and profits earned throughout the program.
Keep profits growing by placing additional orders at any time and receiving full credit.
Ready to start your program? Click below and complete our quick online registration.
Want to learn more about our programs? Click below and information will be on it's way.