~ Maya Angelou
With the holidays coming next week, parents are busy buying the last things on Santa's list. Many of the toys these days are flashy and designed to get our attention by lighting up and making all sorts of noises. In a world so caught up with finding the next big toy, it is sometimes easy to forget about the simple yet most rewarding gift you can give: the gift of creativity.
Who doesn't remember the smell after opening a fresh box of Crayola crayons? That classic yellow and green box opened my mind to endless possibilities growing up. I would sit and color for hours and hours on end, even naming my masterpieces like "real" artists do. The potential in simple box of crayons is infinite. They are a simple tool, which can open up, inspire, and heal the heart and minds of kids and adults alike.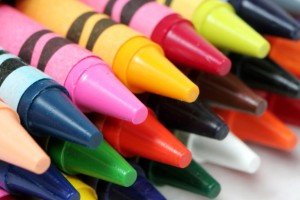 Of course creativity can be gifted in many ways. You can gather a variety of art supplies in a large container and give a "bored no more" box like Kristin from Lu Bird Baby did offering the recipient endless artistic possibilities. Or why not spread the gift out over the course of the year, and send a craft of the month kit full of craft supplies and directions to create seasonal crafts.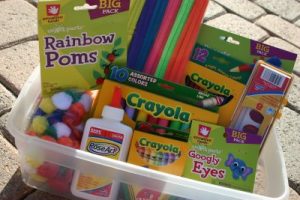 https://pinterest.com/pin/11962755232222249/

As I said previously, art supplies can offer an escape and a means for healing. In light of the recent tragedy at Sandy Hook Elementary School in Newtown, CT, Jenny, a local blogger from Mamatoga.com is gathering art supply donations and is bringing them down to help those directly affected. As a company, Original Works is participating, and we encourage you to do the same. You can read more about this art and supply drive here.  This drive is going on through the end of the week.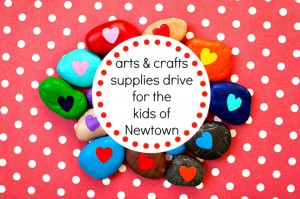 There is also a related project going on in the local area for Newtown children. Colleen Pierre is another local blogger from Saratogamama.com, and is highlighting something called Snowflakes for Sandy Hook.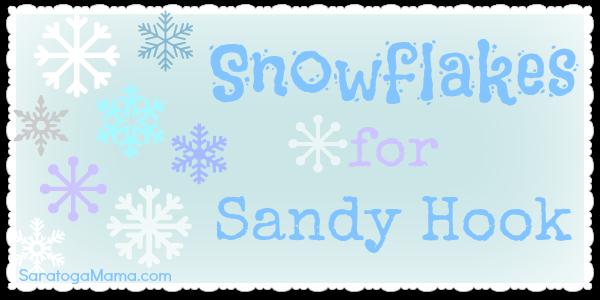 https://www.saratogamama.com/snowflakes-for-sandy-hook-a-response-to-the-newtown-ct-tragedy/
The Sandy Hook PTSA is hoping to transform the new school that the elementary school students will attend, into a winter wonderland and is asking for people to make and send paper snowflakes to:
Sandy Hook Elementary PTSA
60 Connolly Parkway
Building 12, Suite 103
Hamden, CT 06514
by January 12, 2013
This is a simple way to show your support for children who really need it.
We will be on a well deserved break next week, so I want to take this opportunity to wish all of you a very Happy Holiday and a Blessed New Year.

Carol
Click below to see our featured lesson plan of the week!