~ Margaret Mead
Last week we highlighted World Environment Day and the importance of becoming a more environmentally friendly individual and family. At Original Works we try very hard to do our part in helping to reduce our environmental footprint. This week we are going to share a few of the ways that we try to do our part in working towards this goal.

Recycling cardboard is an easy way for every school, organization or business to start working towards becoming more environmentally aware.  At Original Works, we receive shipments in cardboard boxes on a daily basis.  Rather than simply throw the boxes out, we recycle all of it.  In fact, in our peak production months we recycle two to three dumpsters full of cardboard each month. It takes little effort, but makes a big impact!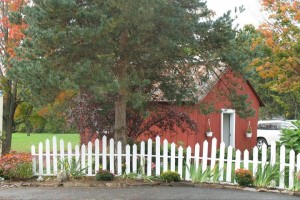 We have shown this photo before, but just can't resist highlighting just how creative our employees are! A few years ago, members of the Original Works Corporate Culture Committee took the issue of recycling into their own hands. They took unused wood pallets and up-cycled them into a beautiful picket fence!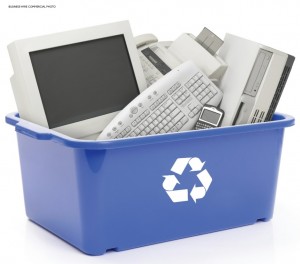 This same committee also started a community garden last year on our property. They tend to the garden, and are able to take as much produce as they want to, with the surplus going to a local food pantry. Stay tuned to our blog for an update in the coming weeks on how the garden is doing this year!
One of the last ways that we try to contribute to the Green effort is with our products. Products like our Stainless Travel Mug, Bamboo Tote Bag, and Stainless Steel Water Bottle offer our customers a way to help live a more green life. Our Stainless Travel Mug is perfect for refilling at home or at your favorite coffee shop instead of using disposable containers.
The Bamboo Tote Bag is made of 100% bamboo (a sustainable material) and can be used to carry groceries or other products instead of using plastic bags.  Last, but certainly not least, is our Stainless Steel Water Bottle. Instead of increasing waste by purchasing plastic water bottles, you can fill our Stainless Steel Water Bottle at home or at the office, thereby significantly reducing your environmental footprint.  
At Original Works we are always researching products and sustainable materials that offer our customers a better lifestyle choice. We would love to hear what you do as a family or at work to make a positive impact on the environment.  Leave us a comment below or on our Facebook page.