– Unknown
Every family has Thanksgiving favorites and traditions. Some of the more popular ones are turkey, stuffing, parades, and of course, football. I saw a sign in a store recently that said: "There are four seasons: Winter, Spring, Summer, and Football" and I know that in our house, this is definitely true.
A weekend doesn't seem to go by without a game being broadcast on our family room television. Much like a holiday, football seems to bring people together. Family and friends of all ages, rooting for the same team gather at one another's homes as a united front to cheer on their players.
Something possibly equally as important as wearing your teams jersey or your lucky socks, are the snacks and team decorations put out for everyone to enjoy. Here are a few craft ideas to keep the younger ones entertained and also add a festive touch to your gathering: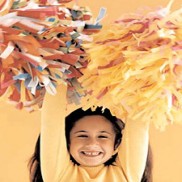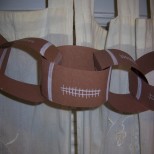 Paper Football Chain by Ruth Schiffman     pinterest.com/pin/11962755231856323/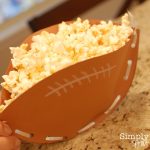 Simply Sprout Snack Holder       pinterest.com/pin/11962755231856319/
Of course, it isn't truly football without the food, so here are some ideas for jazzing up that special football spread that are easy to create and offer a great way to involve the kids in the preparation: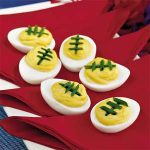 Football Eggs from Hostess Jo       pinterest.com/pin/11962755231856357/
Chocolate-Strawberry Footballs From Glitter to Gumdrops   pinterest.com/pin/11962755231856358/
And for those of you who are feeling truly inspired, consider building your own food stadium.  We think this will feed a small army of fans and family.  Wow!

          Snackadium from Scott Pham   pinterest.com/pin/11962755231856359/
We hope you enjoyed these suggestions of ways to spice up the fall season. What are your fall/holiday traditions? I would love to hear them. Please share your comments on the blog or through a post on our Facebook Page. Until next time.
Carol
Click below to see our featured lesson plan of the week!