~ Picasso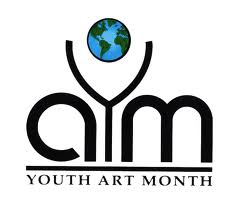 In last week's blog we discussed the history behind March being Youth Art Month. This week we thought we would share some ways in which schools and entire communities celebrate.
If you are still looking for ways to incorporate Youth Art Month into your classroom, take a look at some of these creative ideas found around the web.
Elementary art teacher, Theresa Gillespie from Illinois has her Kindergarten and First Graders practice patterns on cut up pieces of paper plates. The plates are then placed overlapping on an outline drawing of a dragon. Theresa uses this lesson to celebrate the Chinese New Year, but it would also be a great idea for YAM!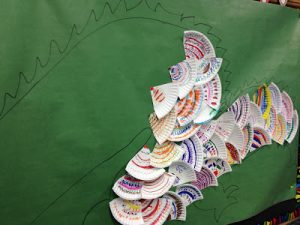 Perhaps you want to plan an art show during the month of March and as part of the celebration, bring a plain wall or hallway to life. If so, you might want to take notes from Watkinsville, Georgia art teacher, Bess Carter, who had students help her with this beautiful display.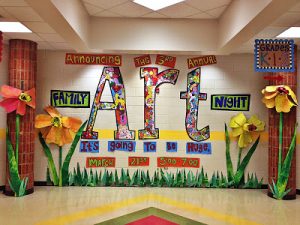 https://hsesartyparty.blogspot.com/2013/02/youth-art-month-is-upon-us.html
The Westfield Public Schools took Youth Art Month to a whole new level by making it a community celebration and developing colorful and creative displays throughout the downtown area. Paintings, drawings, sculpture, and painted furniture were designed by approximately 300 students from Westfield's 10 public schools.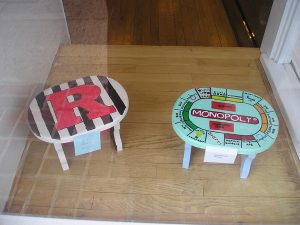 https://westfield.patch.com/articles/westfield-schools-celebrate-youth-art-month-in-downtown-displays
The works of art are displayed by 40 downtown merchants, The Westfield Memorial Library and the RMC Studios in Garwood. What a terrific way to bring attention to the importance of art in schools and in the larger community!
We hope you enjoyed this brief look at how others around the country are celebrating Youth Art Month. Tell us how you are celebrating! We will post your ideas on our Facebook page and include them in next week's blog post!

Carol