Welcome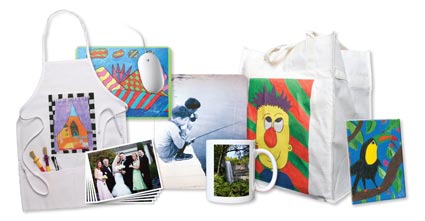 The Original Works e-Store is your online store for customized products that truly inspire.
In the Original Works e-Store we offer the same products found through the fundraising programs we conduct for schools, churches or civic groups. Simple, high quality products that you make extraordinary with your artwork or photographs.
The resulting gifts are sure to bring pride to the gift giver and thrill the recipient.
Get Started
Getting started is simple. All you need is some great artwork or favorite photographs. And of course, someone who deserves a very special gift.
Our store offers you the option of mailing your orders and image(s) or submitting them electronically.
Mailed Orders
To mail your order please click here for a copy of our Printed Order Form. This order form contains complete ordering and image submission instructions.
Electronic Orders
If your image(s) are in a digital format, or you wish to scan your image(s) and send them electronically, please start the process by following the steps below. For details on supported image sizes, digital file formats and image resolutions, please click here.
Choose your product(s).
Click on the item(s) you are interested in ordering.
Log-in to access your account, or use Express Register to set up an account.
Upload your artwork or photographs to the gallery.
Click on the image(s) from the gallery to display it on the selected product.
When finished viewing the product, select "Add To Cart".
Continue shopping or proceed to the Checkout.
Products