atHome Program Information
Whether you are creating artwork in class, at home with the instruction of an art teacher, or at home as a creative family project, we have created art guidelines to ensure the best reproduction possible. 
Click the tabs below for more information:
Scanning with A Scanner
Using a scanner?
The recommended resolution for all images is 300 dpi (dots per inch).

Please note that the 300 dpi recommendation is at the 8 1/2″ x 11″ image size.
If you are starting with a smaller image (i.e., 4″ x 6″ for example), then be sure that the resolution you begin with is much higher (i.e., 600 dpi), so that when the image is expanded to 8 1/2″ x 11″ you are able to maintain the recommended resolution of 300 dpi.

Digital images must be saved as .jpg files
Digital images must be saved as .jpg files.
Original Works is not responsible for image corrections or adjustments such as red eye, contrast, photo touch up, etc.
Scanning with A Mobile Device or Camera
FAQ- Images
FAQ- Products & Ordering
"We are so happy to receive our 5th mug this year from Original Works! We celebrate our daughter's artwork every year in this way (and with a pillowcase and mousepad too)"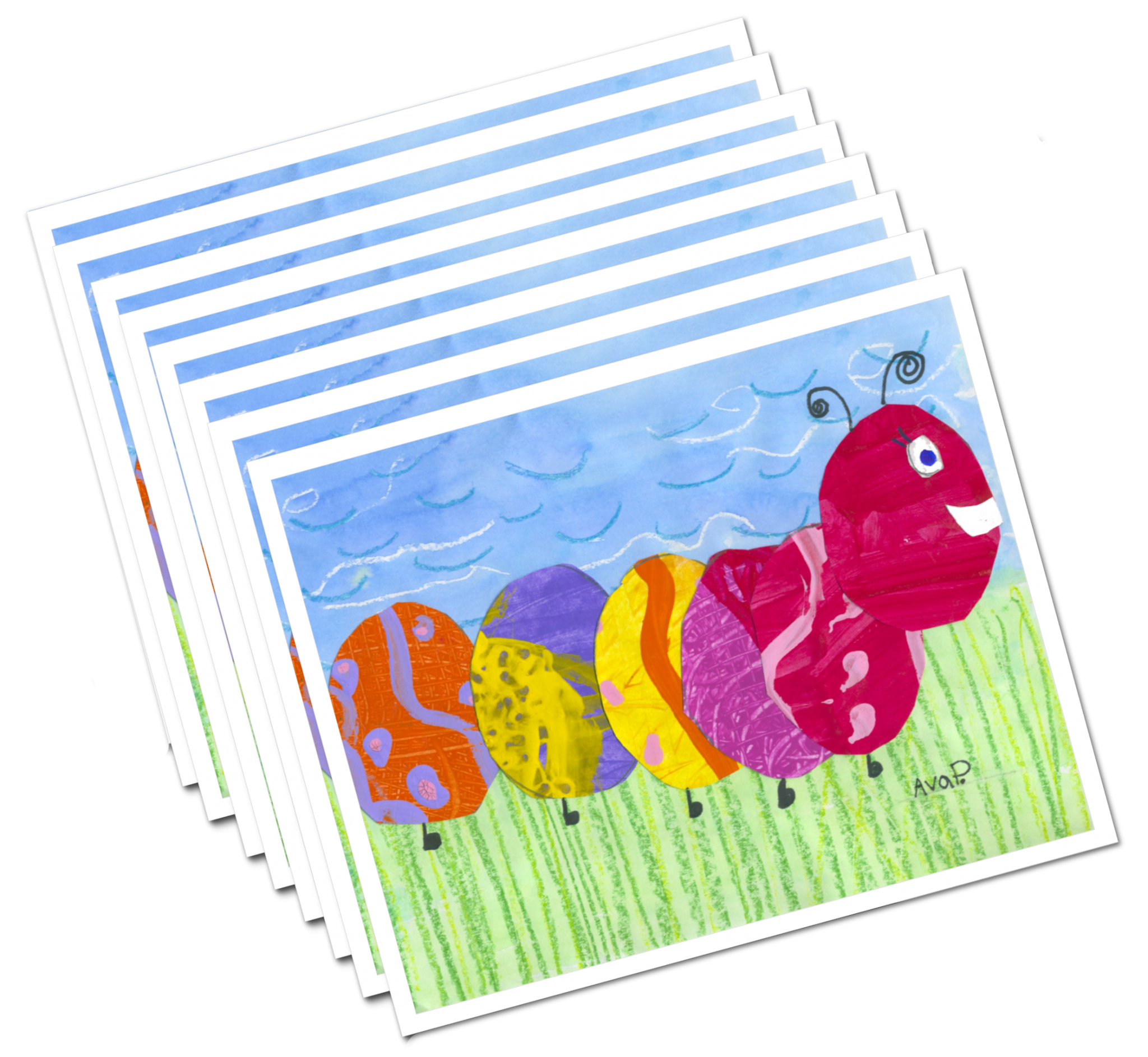 Our First Product
The first product that we offered was the Note card, and it is still in our line today!
# of orders we process in a season
Mugs & Magnets continue to be our top sellers years after year
Amount of money we've helped schools raise in the last 10 years