Art Based Fundraising Programs for Schools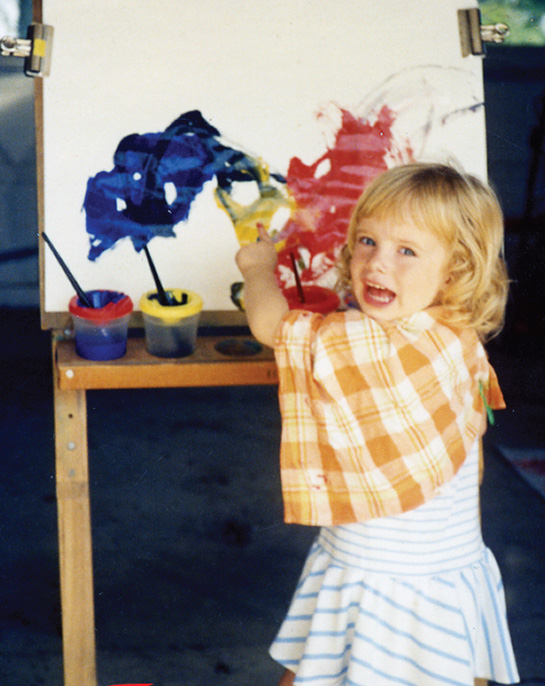 All of us have had great moments in our life and creating our fundraising programs for schools was one of those moments. Original Works was officially founded in February of 1989, but the seed for our fundraising programs for schools was planted much earlier than that.
In the preceding summer our daughter, Alex, who at the time was two and a half years old, painted her first picture. I remember the scene as though it were yesterday. It was a bright, beautiful day and there she stood in the middle of the driveway with a dishtowel wrapped around her neck, facing an old, weathered easel with pots full of bright, colored paints. She was off and running….all kids are artists at the age of two!! Her first piece was simply wonderful; clear, bold strokes of color that looked a bit like Chinese characters. I really did love it and still do (no, I'm not just saying that). In fact, it is now framed and hanging in our family dining room!
Our Company started in our guest cottage. We did almost all the work ourselves – copying, cutting, laminating, folding, pressing…and shipping all the fundraising products. As our fundraising programs for schools became more popular and the work got to be too much for us to handle, we hired part-time help, gradually turning some of those jobs into permanent positions and eventually hiring greater numbers of seasonal workers to help in production. Our humble beginnings have grown into two full production centers with independent sales representatives located across the USA offering successful fundraising for kids.
Children will always be creative. Parents, friends, teachers and other adults will always cherish and admire this creativity. Successful fundraising programs for schools by Original Works provide a unique vehicle to productively recognize and memorialize children's special artwork by transforming it into full color, practical, and yet very special products, for everyday or occasional use.
We are so pleased that you have taken the time to visit our site and hope you enjoy seeing the delight and opportunity our business can foster. You are an important part of bringing this to fruition, and I hope you share our sense of excitement and expectation.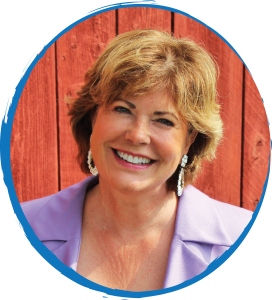 Carol Newlin
Original Works Founder & President
We have expanded our programs and shaped our fundraising around the needs of not only schools (pre-school, elementary, middle, APO schools) but churches, synagogues and clubs and organizations. We can tailor our programs to fit the vision you have for fundraising.