Exceptional School Fundraising
With Original Works!
Our fundraising programs for schools strike a balance between being easy to administer and adaptable to your fundraising needs. Our proven approach creates strong student/parent participation, generates high praise from volunteers, teachers, and administrators, and produces robust sales for the school or organization.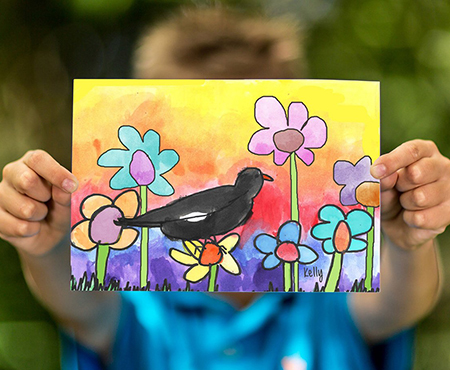 Express Program
Our original program is still making school fundraisers easy and fun!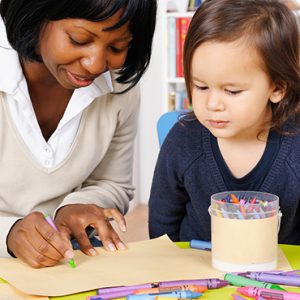 Preview Magnet
Parents have the opportunity to preview their child's artwork on a magnet.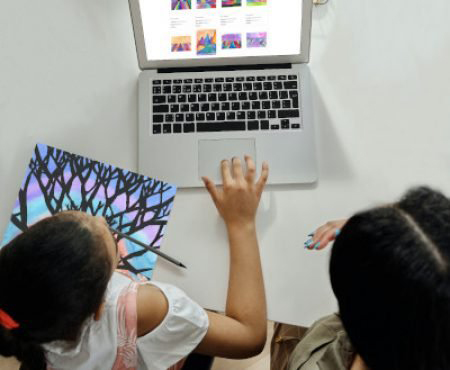 Online Ordering
Designed specifically for schools who wish to take their ordering process online.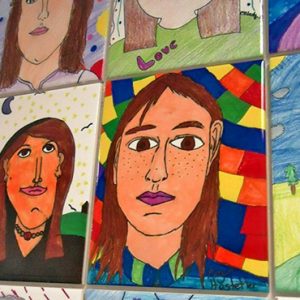 Tile Wall
The perfect way to memorialize artwork or photographs for years to come!
Compare Our School Fundraising Programs
All of our fundraising programs for schools are art based and offer multiple benefits for your school or organization. Designed with you in mind, our online and traditional programs boost student self-esteem, focus on creativity and offer memorable experiences.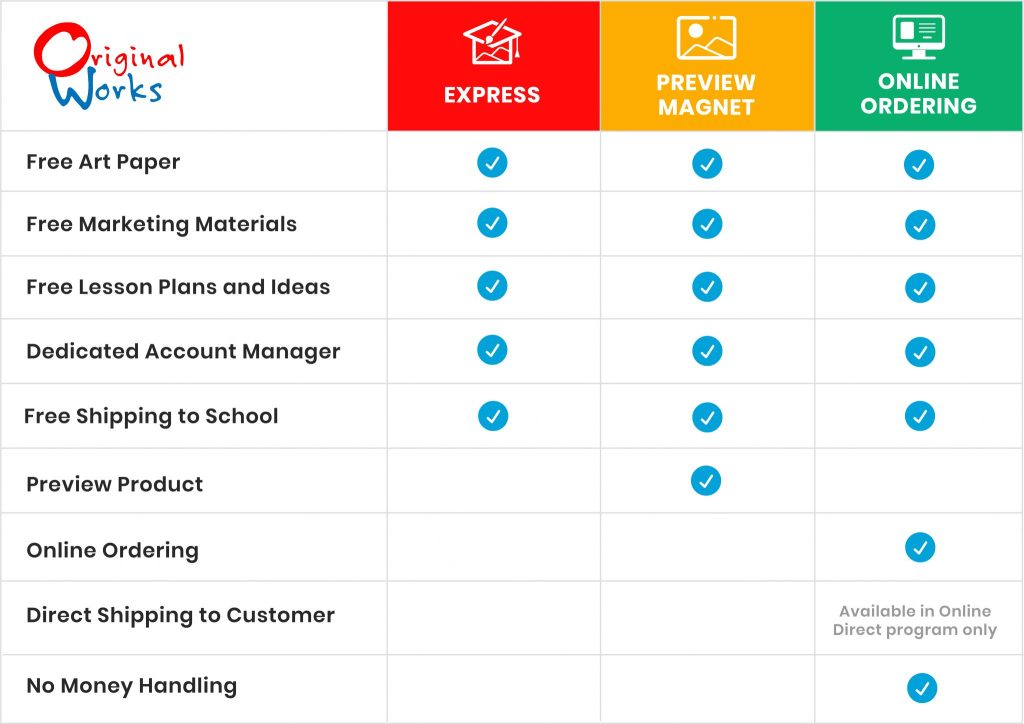 Start Your School Fundraiser with Original Works!
Let our trained, professional team of Corporate and Field Sales Representatives assist in designing an exceptional school fundraising program that suits the needs of your school!
FOR MORE INFORMATION ON OUR SCHOOL FUNDRAISING PROGRAMS
COMPLETE THE FORM BELOW OR CALL 800-421-0020