Online at Home: Stay At Home Fundraiser
Designed specifically for schools engaged in remote/distance learning.
Looking for a school, preschool, church group or community organization stay at home fundraiser? Our Online at Home program combines at home artwork creation, with online ordering through our new store, and direct to home shipping.
This approach is convenient for families, and reduces the workload for the school. The school receives credit for each order placed and shipped. At the conclusion of the program, we tabulate the orders, and send a profit check directly to the school. With our stay at home fundraiser, there is never a need to collect money, track or distribute orders.
We provide an Instruction Letter specifically for your school and send it electronically to the Program Coordinator.
The letter contains details for the families, including how to access the online store, setup their account, upload images, and place online orders.
Program Coordinator emails the Instruction Letter to the families.
• Students create artwork at home using one of our online art lesson plans, or a lesson plan chosen by the teacher.
Families can choose to submit their favorite photos as well!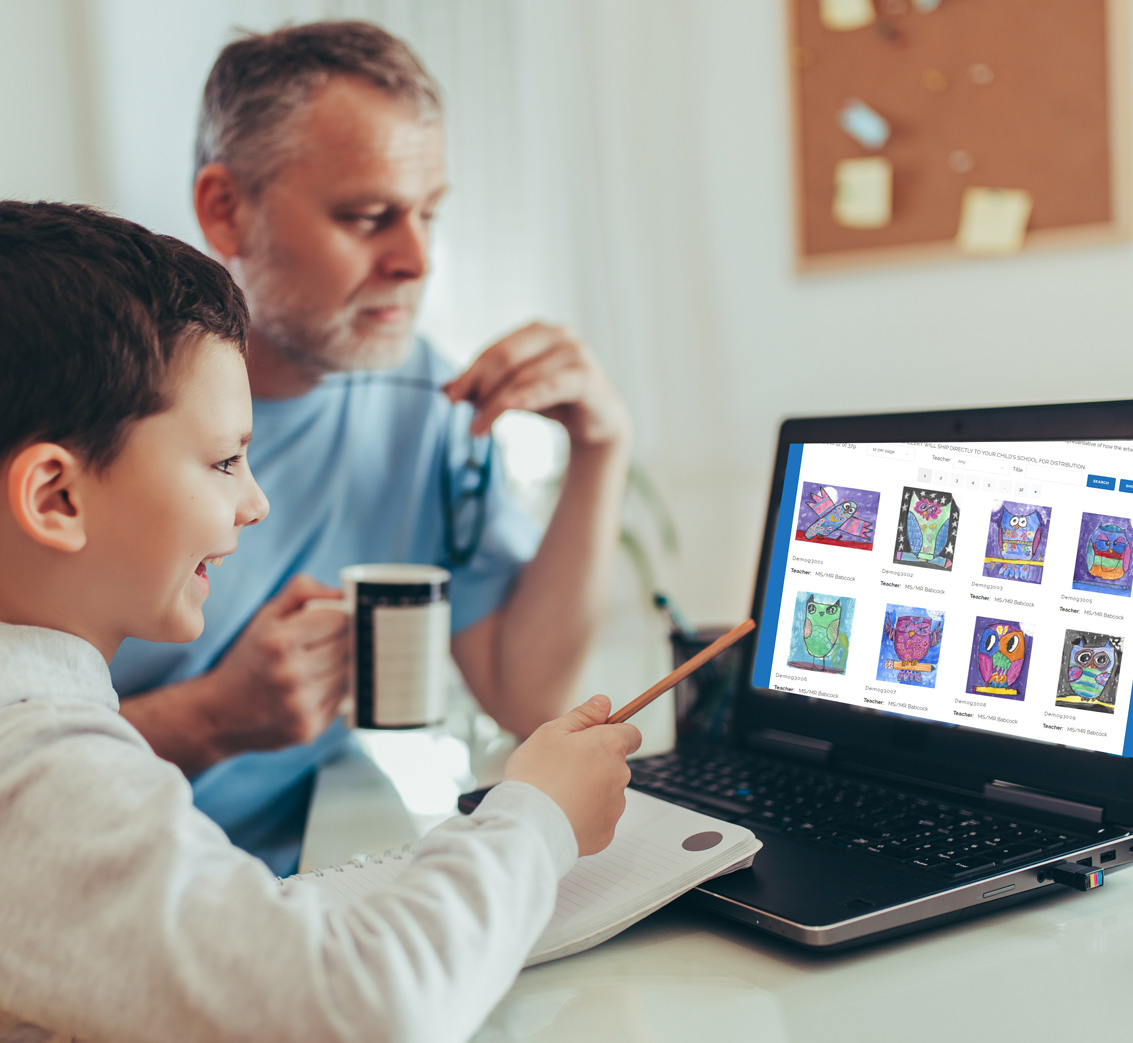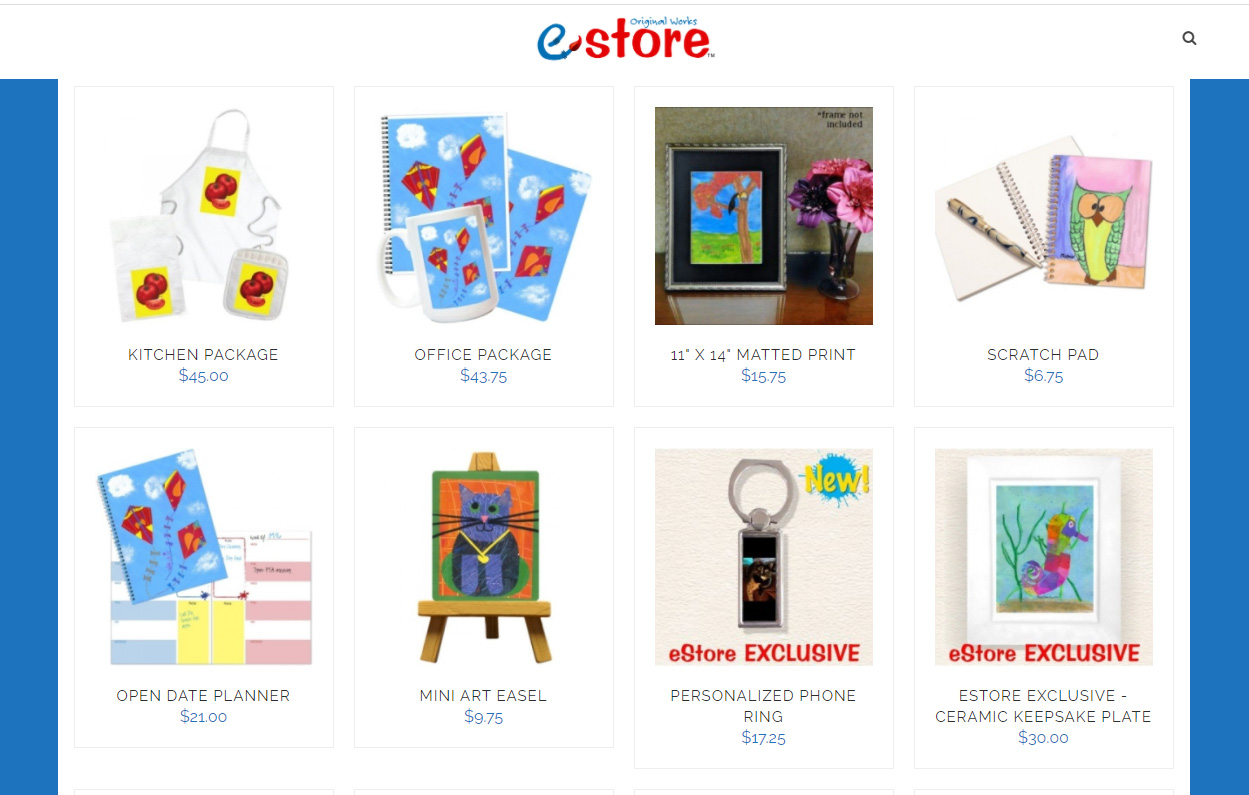 Families follow the instructions from the letter to access the online store and place their orders. As part of the order process, they enter their school code, which allows us to track each order by school.
Orders are processed and shipped within 7-10 business days. This turnaround time may vary slightly depending on order volume and time of year.
All orders are shipped directly to the home. The family pays a nominal shipping charge.
At the conclusion of the program, we create an Order Summary Report. The report provides order details to the Program Coordinator, including Order #, Purchase Date, Customer First/Last Name, Email Address, School Code, and Order $ Amount.
Based on the information in the Order Summary Report, we create and send a profit check to the school.
If the school desires, families can continue to place orders after the official end of the program and the school will continue to earn a profit on those orders.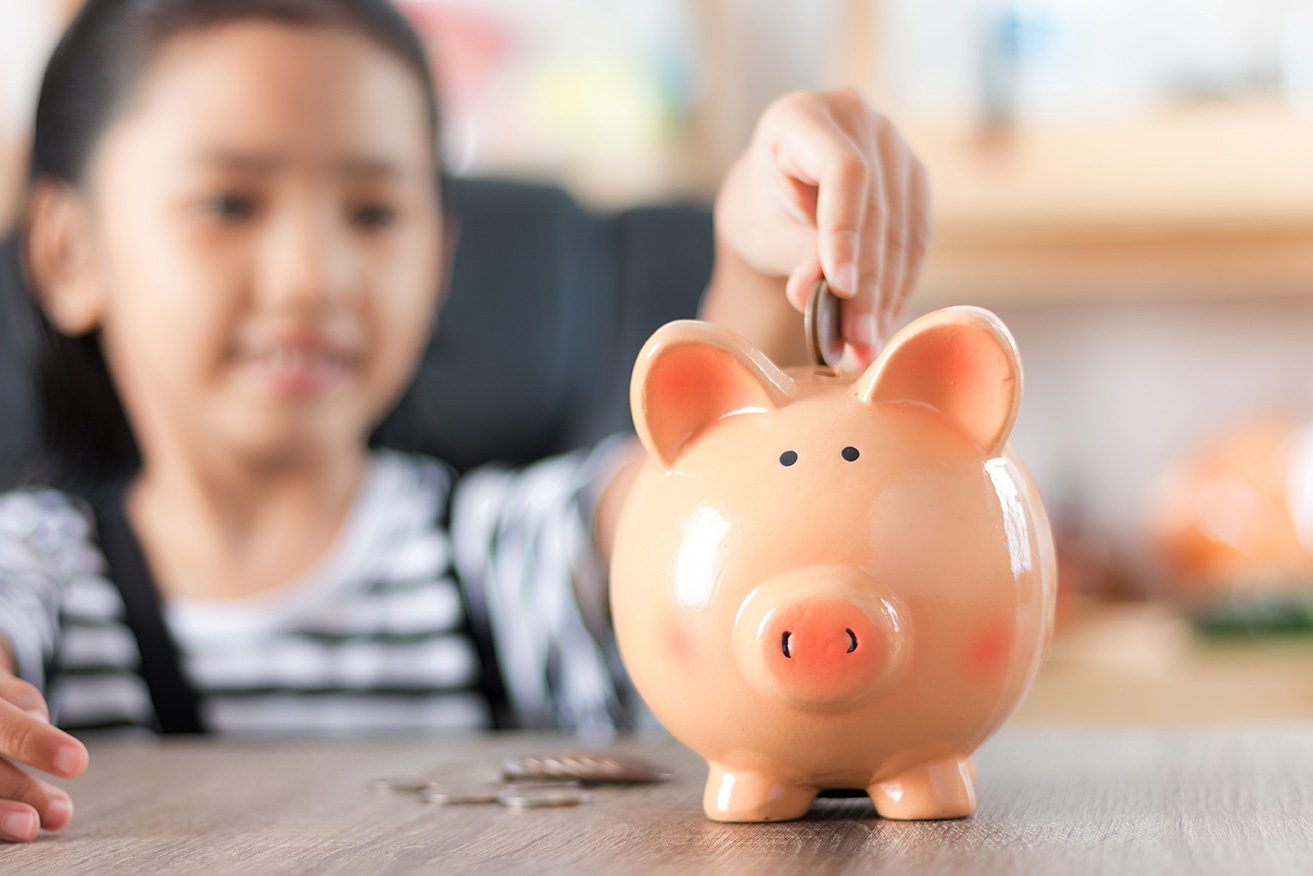 Ready to start your Express Program? Click below and complete our quick online registration.
Want to learn more about our simplest program? Click below and information will be on it's way.