Welcome to your Coordinator's Toolbox
Here you will find all the tools you need to make your See Before Your Buy Program Fundraiser a success!
Coordinator Guide (Traditional SBYB)
Coordinator Guide (Single Step Program)
PDF File. Program instructions, forms, and letters necessary for your program are contained in this guide.
Art Guidelines
To ensure the best results, please be sure to refer to our provided Art Guidelines.
Magnet Tally Sheet (.xls)
Provides a simple and convenient way of tracking the purchased and returned See Before You Buy magnets.
SBYB Class Sign Up
The class sign-up sheet provides a convenient way to track orders by individual participant.
Blank Order Form
This document contains a blank order form. Print and use if you require additional participant order forms.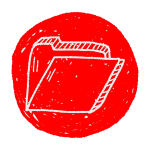 Traditional See Before You Buy Format
Single Step See Before You Buy Format
eMarketing Tips
— Tips for promoting your program.
Look What's Coming letter
Parent Brochure
Magnet Reminders
School Newsletter Template: Your school newsletter can provide an excellent medium for highlighting the benefits of the program in an efficient & cost-effective way. Use the provided template, feel free to modify to suit your needs.
School Newsletter Template (word doc.)
School Announcement Template: School announcements offer a regular opportunity to promote the program. Use the provided template as is or modify to fit your needs.
School Announcement Template (word doc.)
Email Reminder Template:
Email Reminder Template (word doc.)
We've developed several images for your use in promoting your program. We recommend that you hyperlink the images to our website: www.originalworks.com
(To use: Right click on an image below, and choose "Save As")