"Holding an Olympic Games means evoking history."
~Pierre de Coubertin
Friday kicked off the 2014 Winter Olympics in Sochi. Many families tuned in to watch the opening ceremonies and will be cheering on Team USA in the following weeks.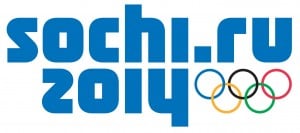 How are you celebrating the Olympics? Have you found fun ways to incorporate it into your classroom? Share your pictures with us on Facebook, or email them to us and we will post them for you.
We wanted to share some websites that have creative ideas on things you can do
Art Matters Blog- Olympic art projects
Teachers First's Resources for the Olympics
TeachHub.com – Top 12 Olympic Lessons & Classroom Activities
Also, check out our Pinterest board, loaded with fun activities to do at school or home. Later we will be sharing some of the projects with you.
As an art based fundraising company, we are especially interested in ways the Olympics can influence art. Perhaps you might consider having children create artworks of their favorite winter sport, or their favorite athlete. Encourage them to use their imagination and design a new Olympic venue, or the next mascot! What would make the best snowboarding park, or bobsled track?
In the spirit of the games, we are holding the Original Works Art Olympics. Send us your child's or student's Olympic inspired art between now and February 28th. We will post the artwork in an online art gallery, and then randomly draw three lucky winners who will receive Gold, Silver & Bronze prize packages. For complete contest rules, click here.