Art-Based Fundraising for Your Synagogue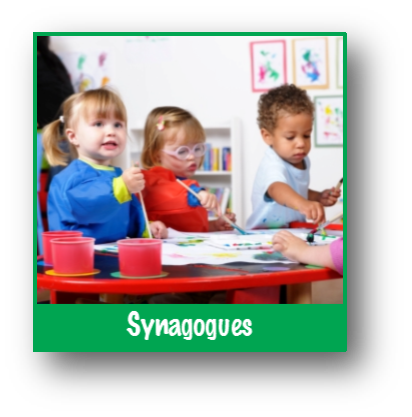 Who doesn't love art created by children? Grandparents and parents certainly eat it up! Our Original Works fundraising program can prove to be a great boon to your synagogue fundraising efforts by taking the original art work created by your younger members and turning it into art suitable for framing and/or placing it on coffee mugs, tote bags, computer pads, calendars and more. The parents and grandparents – even family friends – will want to purchase these items, helping you raise funds for your synagogue's youth programs.
Synagogue Fundraising works: Children in your Temple create artwork – perhaps as part of one of their religious education or youth group classes.  We provide free paper, art lesson plans, and marketing materials so that your volunteer leaders can focus on creating the artwork.
Once the children complete their art, it is sent home in a Parent Packet, which consists of the artwork, a color product brochure, order form and a customized letter that describes the program to the children and parents.
Parents and children place orders for a variety of quality products featuring their very own artwork.
What types of items can parents, grandparents, aunts, uncles and others purchase? Magnets, coffee mugs, tiles, mouse pads, t-shirts, and nearly two dozen other products.  Click here to view our Product Gallery.
The turnaround time on orders placed through our Original Program is just 12 days, and you earn a full 33% profit on all orders placed.
For complete details on our religious fundraising options, contact us today.  We look forward to working with your synagogue!