Once again, Pantone has announced their Color of the Year. Wondering what this year's color trend will be? Well, we have the answer and some ideas on how you can incorporate it into your year and your art fundraising.
Introducing, Marsala. "A naturally robust and earthy wine red, Marsala enriches our minds, bodies and souls." According to the Pantone website.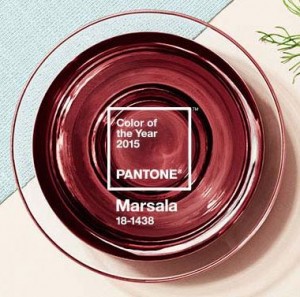 To celebrate Marsala, we've create a Pinterest board with some ideas on projects that incorporate the color.
Will you incorporate Marsala into your year or your fundraising? At home paint an accent wall in your living area, or bring in the color with accessories or furniture. In the classroom create a fun display and have students create art using the color. We would love to see your creations! You can email them to us or post them on our Facebook page. Let us know your thoughts on the color choice?
If Marsala isn't a favorite of yours, that's ok, in addition to the Color of the Year, Pantone also reported on the Spring 2015 trends. "This season, cooler and softer color choices with subtle warm tones follow a minimalistic en plein air theme, taking a cue from nature." Some of the colors included were Toasted Almond and Scuba Blue.

Any guesses on what the 2016 color choice will be?