~ Henry Ward Beecher (1813 – 1887)
This Sunday is Cinco de Mayo, a day to celebrate the Mexican Army's victory over France at the Battle of Puebla. This holiday is celebrated in various areas throughout Mexico, and across the United States it serves as a way to reflect on Mexican heritage and culture.
In celebration of this holiday, we would like to highlight twentieth century Mexican artist, Diego Rivera. Rivera strived to create art that was a reflection on life in Mexico. He became famous for the murals he painted throughout Mexico and the United States, and was the driving force behind the creation of the Mexican Mural Movement.
Patty Palmer, from Deep Space Sparkle, has a wonderful lesson plan which centers on Rivera and can be found by clicking the link below: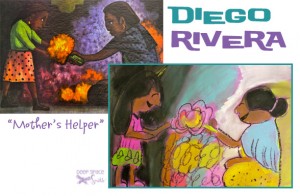 https://www.deepspacesparkle.com/2012/07/30/diego-riveras-mothers-helper-art-lesson/
If you are looking for a great project to do with your kids at home, or something for you classroom, Patty also has a fantastic sombrero art project!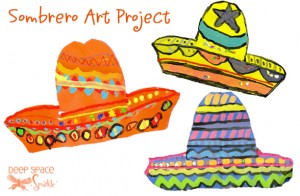 We hope that you have a terrific weekend, and spend a little time reflecting and creating art to celebrate this wonderful holiday!
Click below to see our featured lesson plan of the week!