~ Unknown
Sunday is Mother's Day! For all that our mothers do for us, it is important to take time on this special day to celebrate our moms. If your child is still looking for that perfect gift to give to mom or grandma on Sunday, consider some of the following creative ideas:
Better Homes and Gardens Magazine uses colorful cupcake liners as flowers, and then places a circular cut photo inside to create a unique and beautiful photo card display that any mom would love.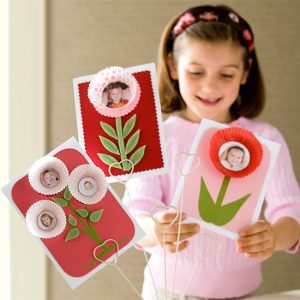 https://www.bhg.com/holidays/mothers-day/gifts/mothers-day-photo-gifts/?page=2#page=13
99 Crafting created a very heartfelt gift for Mother's Day that anyone can create, regardless of age. Use a decorated jar or container, and fill it with slips of paper that have all of the things you love about your mom. What mom wouldn't love to be celebrated like this?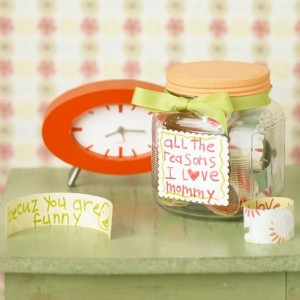 You can also create a classic, but always treasured, garden stepping stone for your mom like they did at A Learning Experience. You can customize it depending on the age of your child and include a foot or hand print, names, or just use colorful rocks or shells to create a beautiful pattern. It is something that your mom will have in her garden forever.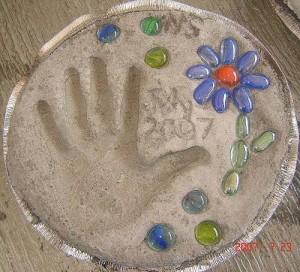 Happy Mother's Day to all of our the moms out there! What are you doing to celebrate your mom on Mother's Day this Sunday? Do you have any traditions or crafts that you love to do with your kids? Please share them with us and we will be glad to post them here and on our Facebook page. Enjoy your special weekend.
Click below to see our featured lesson plan of the week!