SCAN DEPARTMENT

After artwork leaves Receiving-Art Reconciliation, the next step is our Scan Department.
Managed by long time employee Jennifer Deloriea, the Scan Department will acquire, format, and save over 275,000 artworks during our fall 2019 season alone!  In addition, for schools running our Online Order Program, scan will upload tens of thousands of images into the individual school galleries.
Scan is a critical area of our process, because without good scans, the quality of the products we produce will suffer.  As a result, we have invested heavily in new scan technology during the last year, while also refining our scan techniques and associated training.  This focus has enabled us to improve overall scan quality and efficiency.
THE PROCESS
Scan has two primary process streams, which vary based on the type of program.  We refer to these process streams as our "A" Phase Scan, and Order Phase Scan.
"A" PHASE SCANS
These scans occur prior to orders being placed (hence the term "A" Phase), and consist of the scans made for our Online Ordering, and Single Step programs.  In "A" Phase Scan, we capture the image, format it, assign an image number, and save it.
When parents and students place orders during the Order Phase of the program, the image number assigned to the artwork is included as part of the order.  This ensures the products for that order use the correct artwork when produced.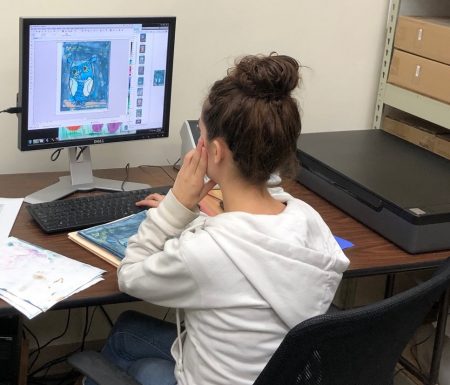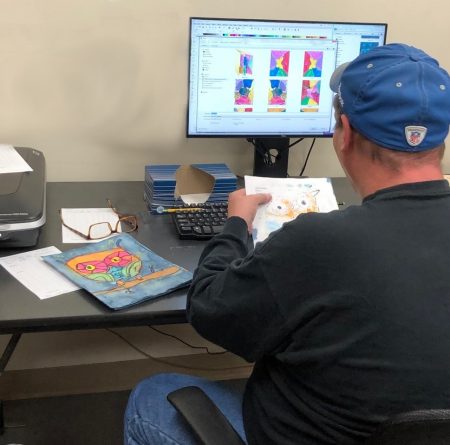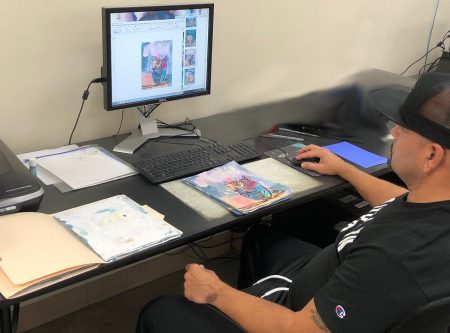 ORDER PHASE SCANS
Orders arrive attached to the artwork.  They are then entered into our Order Entry system (as you may recall from last week's blog, this is done as part of the Receiving-Art Reconciliation process), and transferred with the artwork to Scan.
During Order Phase scanning, we capture the image, format it, and save the image under the Order Form number assigned to that artwork.  This process matches up the order with the artwork, ensuring we are producing the correct products using the correct artwork.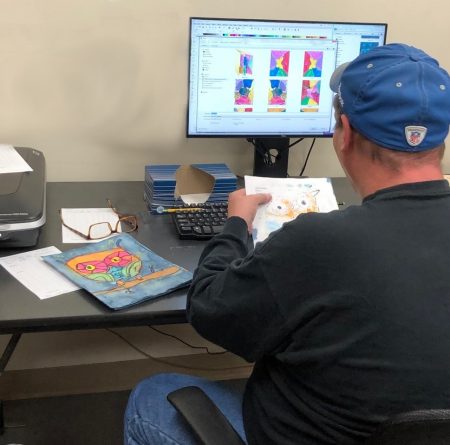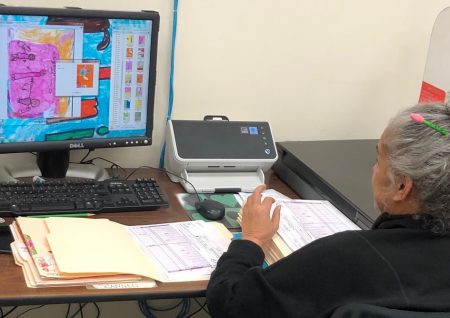 THE MAGIC
Once we scan and save the artwork, and enter the orders, the real magic occurs.  This is the point in the process where we send the images and order components out to the various production departments for creation of each order.
Whether it is mugs and tiles going to our Sublimation Department, aprons, tote bags and mouse pads heading to Press, or matted prints and note cards landing in our Make Area, the Scan Department is the source for initiating the rest of the production process.
We hope you enjoyed this quick tour of our Scan Department.  Next week we are going to visit our Sublimation Department.  We look forward to having you join us then.