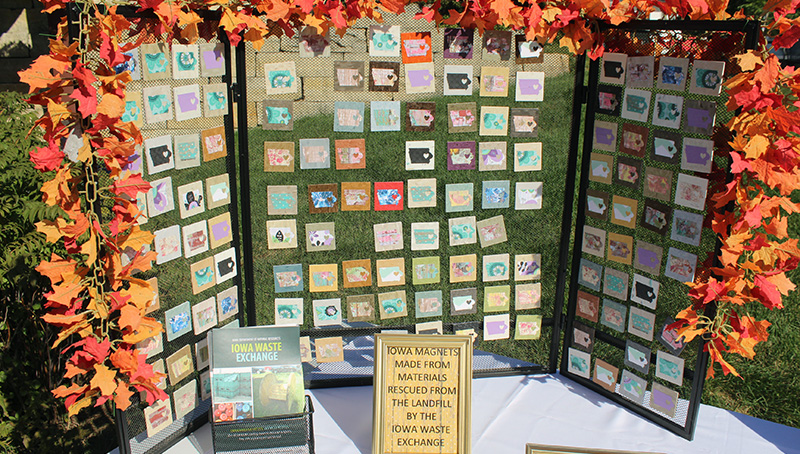 Upcycled Magnets Get A Second Life
Chances are, most of us don't think about what happens to an object when we throw it in the trash. But one group in Iowa is aiming to be more conscious of what happens to our "garbage" when it's thrown away by rescuing items headed to the landfill and upcycling them in new, unique ways.
Upcycling, or creatively reusing items that have already served their intended purpose, has become an incredibly popular way to reduce waste. Using creativity to give an object deemed "trash" a new life means fewer items wind up in landfills. One group in Iowa has been busy turning materials that were destined for the landfill into goods and products that are then brought back into the community to raise funds and awareness. Recently, the Iowa Waste Exchange "rescued" magnets that were left over from school fundraisers like the Original Works program. The group created new magnets that were shown at the Iowa State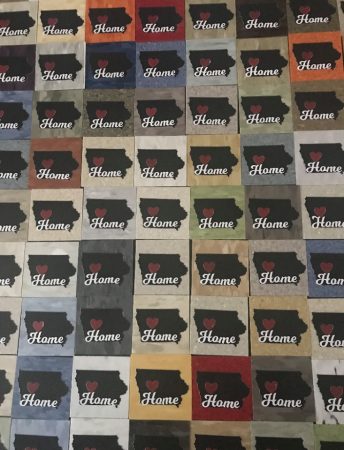 Fair as part of a program called "Reusapalooza," which had over 500 participants in attendance. These newly designed, upcycled magnets have been popular with more than just state fair-goers – garden clubs and other community-minded events feature art projects using these upcycled magnets.
Programs like the Iowa Waste Exchange and its creative recycling and repurposing of items created for school fundraisers continues the mission of Original Works: making art for a good cause, with a focus on simplicity, quality, and passion. Children also benefit from this upcycling project by learning the importance of reducing, reusing, and recycling while seeing their art take on a new life.
Most recently, 120 students from Garner/Hayfield/Ventura and West Hancock County Schools at the Farm Bureau Ag Fair. Students used rescued materials including recycled greeting cards and the magnets to create a gift for area farmers – an Iowa magnet and a thank you note. These were then given to local farmers along with a homemade snack and note of gratitude.
Upcycling benefits communities by reducing waste while simultaneously creating new products and goods to be appreciated by all. Programs like the Iowa Waste Exchange are important for both their environmental impact as well as their mission to teach children how "trash" can take on a new life in a positive way.
Learn more about Original Works fundraising programs for schools, preschools, churches and community groups!