Christmas is a great time for a holiday-themed fundraiser, especially since many are in the spirit of giving at this time of year. Seizing hold of this opportunity, paired with smart planning, can go a long way toward meeting your year-end/winter fundraising goals.
Here are the top five tips for making your Christmas fundraiser a success:
1. The season is the reason.
Focus the campaign on the holiday season, from top to bottom. Make sure all printed and emailed communications, posters, advertisements, handouts, etc., have a clear Christmas look and feel. If you're setting up a table at a live event, make it cheerful, with appropriate decorations, music and more. Spotlight the many Christmas-themed fundraising products offered by Original Works. Efforts like these are essential to capturing interest and promoting cheerful holiday giving.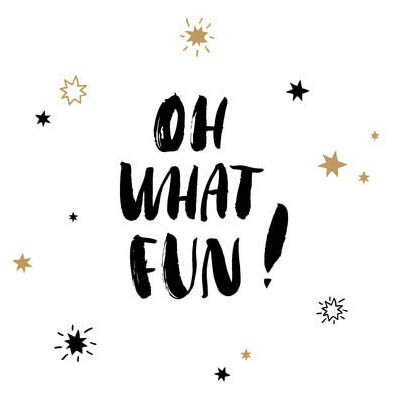 2. Stress a year-end deadline.
Create a natural, unforced sense of urgency in conjunction with the approaching end of the year. Offer items that make perfect gifts in your fundraiser, so those items will be purchased in time for holiday giving. Explain that fundraising inventory is selling out quickly as the holidays approach. And remind potential donors that the tax cutoff for charitable giving falls on December 31.
3. Keep it simple.
The holidays are a hectic, stressful, cost-intensive time for many families. Don't make your fundraiser an additional source of frustration. Offer potential sponsors an intuitive, useful and worry-free means of giving during the Christmas season, and they'll be much more likely to participate. Use online means whenever possible, and offer simple, intuitive choices. Original Works offers a range of simple, yet wonderful fundraising products for your donors to choose from.
4. Offer a solution.
Despite the good intentions of many, sometimes receiving a helpful benefit in return for giving can be a great motivator, especially during the busy Christmas buying season. One way of fostering a mutually rewarding transaction is to offer fundraising items that make great last-minute gifts, like the many unique art items Original Works provides for fundraising. You'll see many happy returns for your fundraiser when coming to the aid, and easing the pain, of your donors.
5. Be grateful.
Be sure to publicly show your appreciation to all who support your Christmas fundraising campaign. List them on your fundraiser website, and/or in your emails, newsletter, event program, etc. Send out personal cards and/or emails to reinforce your appreciation. In addition to being a nice gesture, this may have the added benefit of earning you returning donors for next year's campaign.