"The important thing is to create" ~ Pablo Picasso
As we continue to celebrate our 25th anniversary as art's favorite fundraiser, we are also celebrating Youth Art Month (YAM).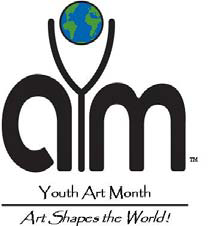 As a company that prides themselves on offering programs that promote children's self-esteem through art, YAM is very near to our hearts.
Celebrated every March for over fifty years, Youth Art Month (YAM) strives to gain public support of art programs across the country, and stresses the importance of art and art education in the lives of our children. The following are a few of the key goals of Youth Art Month:
To direct attention to the value of art education.
To increase support for art education.
To expand art programs and stimulate new ones.
To recognize art education as a viable component in the total education curricula.
You can learn more about YAM by visiting the National Art Education Association website
They even have a Facebook page you can like and stay up to date on events.
This month, schools across the country unite in a common effort to spread awareness and celebrate the arts. Schools host art shows displaying student artwork, host local art events, participate using the national theme – "Art Shapes the World!" or celebrate using their own ideas.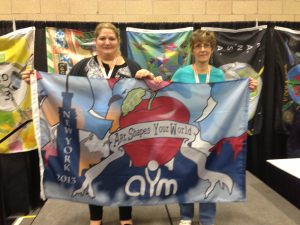 2013 flag designed by Quinn Pace from Northport High School
Celebrated nationally, many states celebrate this month individually. The New York State Art Teachers Association (NYSATA) has several resources on their website that can aid you, if you are still looking for ways to incorporate Youth Art Month in your curriculum:
Is your school participating in this national effort for art advocacy? If so, we would love to hear what you are doing and see pictures of your artwork! Whether you're enjoying warm weather, on a tropical getaway, or taking a trip to the coast, we know that it's your time to shine. Shop our selection of plus size swimsuits designed to fit and flatter your curves for the ultimate in comfort and confidence. Shop plus size swimsuits by fit and by style from the online leader in flattering women's swimwear at Swimwearlux.com. SwimwearLux.com has the most flattering selection of affordable plus size swimwear, including plus size bikini tops and bottoms. Shop diverse styles now.