"Autumn is a second spring when every leaf is a flower"
-Albert Camus
Here at Original Works, apples are not only great for eating, but also for creating. At this time of year, fall leaves are still beautiful in upstate New York. The weather is crisp, and the apple trees are still full of produce. It is the perfect time to head out to your local orchard or farm stand and get a bag of farm fresh apples.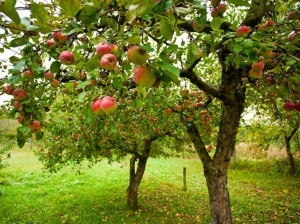 This week we have a quick and classic apple craft for you to do with the little ones in your life. Apple stamping! This is a project that I am sure many of us remember doing when we were growing up. Simply take an apple, and cut it across width-wise, dip in paint, and print!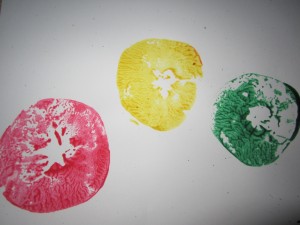 Apple stamping is a great way to use old or bruised apples, and is also great for teaching about colors and even color mixing by overlapping the prints.
What apple or fall themed art projects have you been doing with the children in your class or at home? We would love to hear about it or see pictures of your artwork! Please send them to us at [email protected] or upload them on our Facebook page. And if you're interested in more information about how we offer online school fundraising utilizing children's art projects, contact us!