Original Works has been helping schools across the USA create and implement successful fundraising programs since 1989! With high quality products, superior customer service and attention to detail, Original Works helps dedicated art teachers and school fundraising coordinators like Jane Montero create and complete successful fundraising programs to raise more money for their schools.
We are delighted to introduce you to Jane in this Meet The Fundraising Coordinator post! A few facts about her:
Jane was just named National Art Education Association (NAEA) National Middle Level Art Educator!
She also has been awarded the Marion Quin Dix Leadership Award, which recognizes outstanding contributions and service to the profession in the performance or development of specific programs, goals or activities.
Jane also previously earned the Middle Level Art Educator of the Year award from the Michigan Art Education Association.
Meet The Fundraising Coordinator:
Name: Jane Montero Title: Program Coordinator
School(s): Dexter Community Schools, Michigan
Experience With Original Works: 18 Years
Q. How long have you been teaching, and what was it that sparked your interest in becoming an art educator?
A. I have been teaching for 32 years and still absolutely love it! Honestly, I fell into teaching accidentally while working as an art director for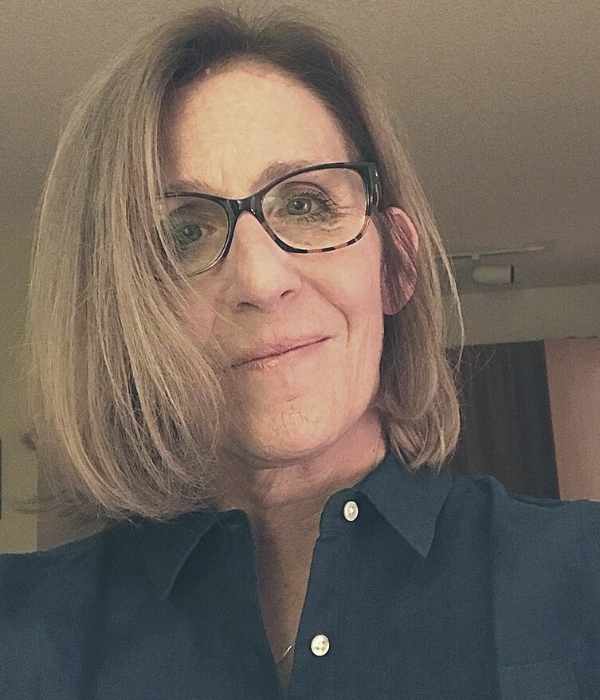 an advertising agency in Los Angeles. On a shoot, the senior art director (who had been one of my teachers at Art Center College of Design), asked me to substitute teach his evening class one night. From the moment I opened the classroom door, I felt at home and knew teaching was for me! As soon as I could, I left advertising and went back to school to earn my Master's degree in Education. We're never too old to learn new ways to teaching; I just completed my Ed.D in Leadership and Innovation!
Q. In your position, what are some of the biggest challenges you face?
A. The biggest challenges faced in my role as a fifth and sixth grade art educator are currently Covid-related. Student attendance is inconsistent due to illness, so I am constantly in a state of creating choice boards so that students who were absent can get caught up. Having gone from 100% virtual to 100% in-person, students still needing to re-learn how to "be" students in the art classroom.
Q. What was it that interested you in running an Original Works program?
A. I chose to offer Original Works to students and families as a way of having keepsakes of their work. I do not require families to order items, but like everyone to have the option to do so.
Q. What were the greatest benefits the kids received from participating in the program?
A. When students receive their items, their eyes light up! There is something magical about seeing art printed on actual projects instead of just on a flat piece of paper.
You can see some of Jane's students' artwork that was used to create their Original Works Program products here:
Q. Speaking of the kids, tell us about one of your most memorable experiences in the classroom!
A. Last fall, after I was named Michigan Middle Level Art Educator of the Year (and now I'm National Middle Level Art Educator of the Year), the local newspaper crew came to my classroom to interview my students and me. Having reporters in the room was so exciting and my students LOVED showing off their artwork.
Q. The Original Works programs focus on creativity and self-esteem, while providing a vehicle for raising needed funding. What will you be doing with the funds you raised from the Original Works program?
A. In past years, I have used the additional funds to support school murals, art supplies, and an emergency fund if I run out of funding during the school year. Last year, some of these funds helped cover additional expenses for virtual art kits.
Q. Since art educators from around the country will be reading this post, do you have anything you would like to share with your peers?
A. Teaching art is the most creative career in the world! We can introduce students to amazing art, artists, and art materials. I know teaching is hard – and has become even more difficult over the last few years; but I choose joy and optimism. While we cannot control the societal factors weighing heavily upon education, we can control how we react. I can honestly say, teaching is the most rewarding career I could have imagined. I look forward to working with my students every single day!
We are thrilled to have Jane Montero share her time and perspective with us! Be sure to check out our other Art Educator Spotlights here! Lean more about how teachers across the country are using Original Works fundraisers to bring students artwork to life!
Contact us at 518-584-9278 to schedule your school fundraiser today! Better yet, download our FREE brochure here and let us help you get your fundraiser started!