From Receiving to Remarkable: Art Reconciliation at Original Works
This is the first in a series of blogs we are writing to familiarize you further with the Original Works Art Program. Each week we will highlight one of our art fundraising artwork manufacturing departments, describe their function, and introduce you to the employees who make them run.
In today's installment, we are starting at the beginning of our manufacturing process – our Receiving & Art Reconciliation Department. Managed by long time employees Phyllis Patenaude and Joyce Jenison, Receiving and Art Reconciliation is composed of three different functions.
Art Receiving Department
The Receiving side of the department is responsible for properly preparing each school for the trip through the manufacturing process! This involves checking the school in, reviewing the paperwork, and noting any special requests the school may have. In short, Receiving is our gatekeeper, making certain that everything is in order before we move the school into the next phase.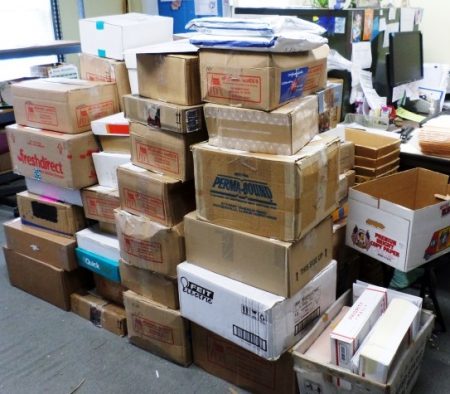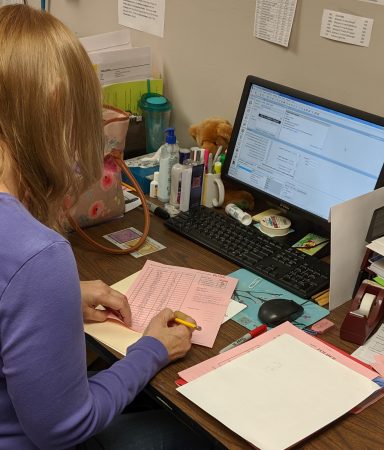 Art Reconciliation
Once the receiving process is complete, we transfer the school into Art Reconciliation. Art Reconciliation, or Art Rec for short, is a critical phase of our process. In Art Rec we count and organize the artwork by grade and teacher. We also review all artwork to ensure it complies with our art guidelines for artwork size, proper artwork medium, copyright infringement, etc.
For the Art Rec staff few things are worse than having to refuse non-compliant artwork and send it back. The dedicated employees in Art Rec love seeing the creative pieces each child submits, and they do not want to disappoint a child, or delay a program because the artwork is not correct. Thankfully this does not happen too often, however if you asked anyone in Art Rec for one piece of advice for running a successful art based program, we know they would all respond, "Please follow the artwork guidelines!"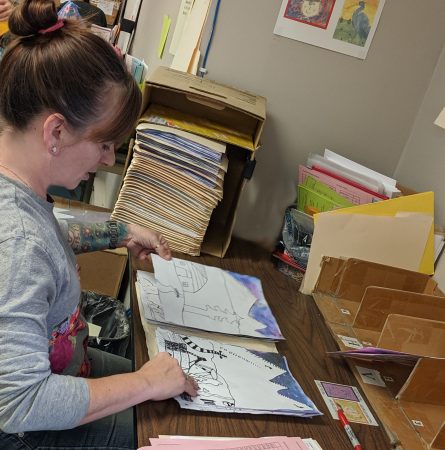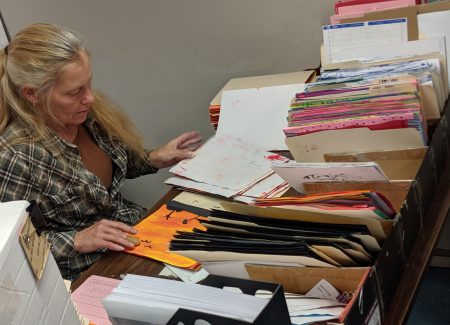 Data Entry
The final stop in Receiving-Art Reconciliation is Data Entry. In this phase, the order(s) associated with each artwork are data entered into our production system. Manufacturing will then retrieve these orders at a later point in the process, and produce the products from the associated artwork. Data Entry also creates an Order Summary for the school coordinator, and imports the data to our accounting system to generate the final invoice.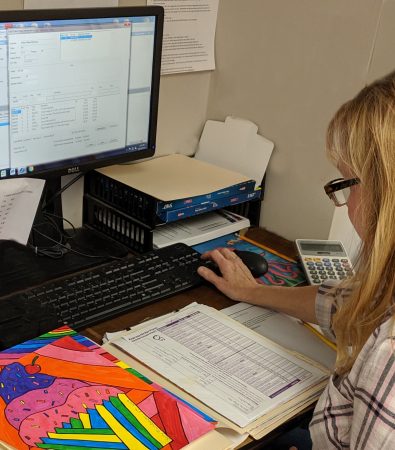 Once this work is complete, they box the artwork and orders together, and send them on to their next stop – our Scan Department – where the image acquisition process begins!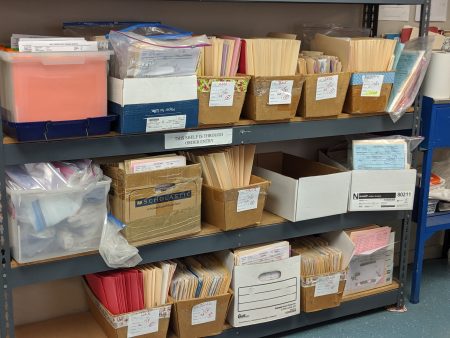 Please join us again next week, when we take you on a trip through our Scan Department.
Original Works has been creating memorable fundraising artwork gifts and products featuring personalized children's artwork since 1989. To learn more about our programs, products and how your school, church or community group can benefit from our art based fundraising programs, contact us today at (800) 421-0020 or connect with us online now!