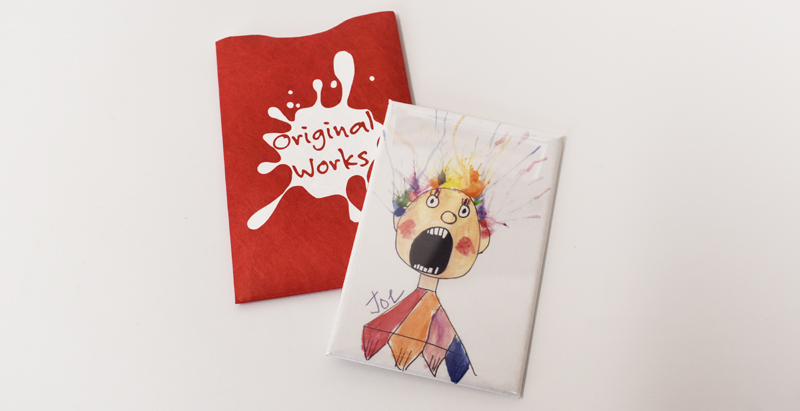 When You Need Creative Art Fundraising Ideas…
At Original Works, our focus is on exploring the endless possibilities for creative school fundraising ideas that can be brought to life by enthusiastic and imaginative art teachers, classroom teachers and parents! Our fundraising programs are designed to provide educators with the tools they need to bring their ideas to life in the classroom, while making it possible to conduct a fundraiser with products that are easy to promote and profitable.
Good Ideas Everywhere!
We are happy to support schools and organizations explore what's possible! Visit our Pinterest page for all sorts of ideas and inspiration for art projects and lesson plans K-12. Check out our Facebook page and Instagram, where you will see fun and successful projects shared by parents and teachers.
You can also check our blog for all types of information on everything from holiday fundraising ideas, specific information on preschool, elementary, middle and high school fundraising, along with church and community groups, even ideas and instructions on how to write a fundraising letter.
Looking for resources? We'll help you find resources for lesson plans and fun projects suitable for all grade levels. Get inspired with by some of our schools who submit their projects, and get so know some educators who have gone the distance to support their programs with great fundraisers.
1:1 Support Team
When you are an Original Works customer, you have a team of people behind you to make sure that your fundraiser is successful. Quality products, customer care professionals in place to make sure that your project is successful from start to finish, a Customer Care Center, and a detailed Coordinator Guide are all components of a successful fundraiser launch. Questions? We're always here!
If you are an art teacher, classroom teacher, administrator or parent, Original Works has the creative school fundraising ideas and project support to help you organize and implement a profitable and fun art fundraiser! Looking to raise funds for your community organization, church or synagogue? We have the experience and fundraising programs designed to help you be successful.
Contact us online for more information, or simply request our free fundraising program brochure with everything you need to know about our programs.