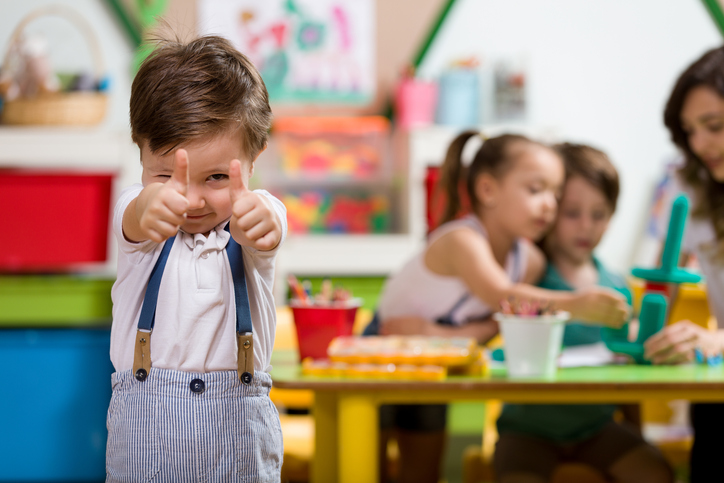 The main purpose of any fundraising program is to raise money for a cause, charity or non-profit organization. However, with youth and school programs in particular, fundraising can serve a greater purpose for learning and development. Likewise, fundraisers that provide a personalized keepsake in exchange for a donation can be especially meaningful for donors.
At Original Works, we are passionate about fundraising with a purpose, and have created art-based fundraising programs that have a positive impact on both children and donors.
Developing Creativity & Self-Esteem
Through our programs we help schools, summer camps, youth groups and other organizations raise funds, while adding an educational component focused on building creativity and self-esteem.
Children are given the opportunity to create original artwork as part of their normal school curriculum. We then reproduce their artwork on ceramic mugs, mousepads, magnets, canvas totes and dozens of other custom fundraising products and gifts. As part of each program, we provide art instructions, free art paper, lesson plans, and all necessary marketing materials.
Programs designed around you.
Since 1989, we have created, and continued to refine, programs designed to address a variety of needs and fundraising goals.
For example, our Express Fundraising Program offers a simple, fast, and effective way to incorporate Original Works into a busy school calendar. Prefer to handle sales online? Choose from one of our two Online Programs, which enable participants to place orders online, while streamlining the administrative process for the school.
Perhaps you would like to see a product before making a purchase. Our Preview Magnet Program does just that, by allowing students and families to see the quality of the reproduction on a custom, full-color 4"x5" magnet before making their selections. Looking for a school-wide celebration of children's artwork? The Tile Wall program offers students the opportunity to have their individual artwork reproduced on a tile that will be permanently installed in a wall at the school.
Although each program has its own unique features, they all help develop a child's creativity, provide families with meaningful and cherished gifts, and raise needed funds to support programs and activities.
Find More Meaningful Fundraising at Original Works
To create your own fundraising program with a purpose, call (518) 584-9278 or contact us online. You can also find more information about our programs in the FAQs or by reading through our customer reviews.