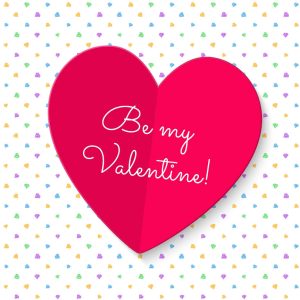 Between meeting teachers, arranging extracurriculars, and otherwise caring for their children, parents often find they have little time left over for romance. Childcare should of course come first, but romance is also important, and there need not be a conflict between the two. By turning your kid's artwork into a custom Valentine's Day gift for your spouse or partner, Original Works can help you make the most of the holiday while showing your child love and recognition. With this gift, you can offer:
Variation & Versatility
Variation is the key to a successful Valentine's gift; the more you change up presents each year, the more your partner will know you care. Children's drawings, art work and pictures can be adapted into a myriad of different gifts, including:
• Dishes & Cups- Your kid's art could decorate the tops of ceramic plates and coasters or the sides or mugs and thermoses, adding childhood creativity to every meal.
• Office Equipment- To brighten up your partner's workday, give him or her a mouse pad, journal, or memo pad with the drawing on top. If he or she is still in school, consider creating note cards with the art on one side.
• Shopping Supplies- Children's drawings make a great addition to tote bags and keychains, displaying pride in your child on every shopping trip.
• Decorative Devices- Place childhood art on pillowcases, frames, ornaments, outdoor flags, jewelry boxes, and fridge magnets.
There's little limit to the kinds of items your child's art can decorate, and thus no end to the opportunities for great Valentine's Day gifts. Each holiday can be fun, unique, and romantic.
Children's Collaboration
Children love the chance to take part in creative projects, and Valentine's Day drawings are the perfect opportunity to get your kids involved. Tell them that you desperately need a gift for your partner, and that they are your last, best hope. Ask them to make three drawings, promising to turn all three into gifts, one of which will go to your partner and the other two to them. Your kids will be happy to offer the best of their artistic efforts, eager both to provide your partner with a beautiful Valentine's gift and to get beautiful gifts for themselves. Once you all are finished, your children will feel accomplished, valued, and endowed with a new sense of love for their parent or stepparent.
Full Familiarity
If your partner is not the mother or father of your child, they have likely experienced at least some anxiety about their role in your family. A gift using your children's artwork is one of the most effective ways to put those fears to rest. This Valentine's Day, send your partner a message that you and your children love and embrace them, and are spending all of your creative efforts to make them feel welcome.
Artwork adaptations make great gifts for anyone in your life, any time of the year. For more information on making the most of your kids' artwork, contact Original Works today.