~ Vincent van Gogh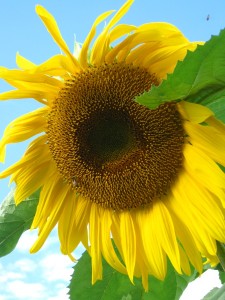 The fall season is here, and the sunflowers in our Original Works Community Garden are in full bloom. While admiring these gorgeous giants, I was reminded of the above van Gogh quote "Keep your love of nature, for that is the true way to understand art more and more."
This week we were inspired by van Gogh's Sunflowers , and try to emulate it by creating our own masterpieces!
Objective:
Practice fine motor skills, explore textures, gluing, cutting, paper tearing, learning about foreground and background.
Materials:
White glue. Glue stick. Scissors. Poppy seeds. Construction paper.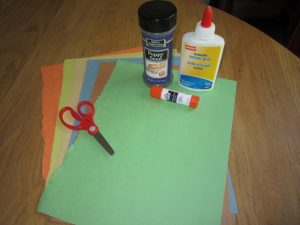 Process:
Start by creating a table in the foreground of your paper and glue down.
Draw a simple vase shape on a piece of construction paper and have the kids cut it out, and glue it on the table.
Next, have the kids either practice with cutting, or tearing the paper, and create a bunch of torn paper strips in green for the flower stems, orange and yellow for the sunflower.
Glue stems and flower petals down on the paper
Cut circles out of paper, spread white glue on each circle, and cover in poppy seeds. Then add the flower centers to your sunflowers.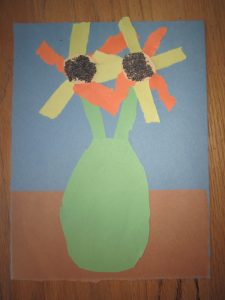 This is a simple, yet beautiful and festive project. We hope that you enjoy doing it with the kids in your life, and as always, send us your pictures so we can share them with our fans!