Here at Original Works, we develop and implement fun, creative, profitable fundraising programs for schools and related organizations, using the student body's own artwork. Because what parent doesn't want to purchase a mug, t-shirt, magnet and more featuring his or her own child's work of art? It's that desire to showcase a child's creativity that inspired founder Carol Newlin to start Original Works in 1989, and it continues to drive the company today.
We truly love what we do, and we are always looking for other people with a passion for children, art and education to join the Original Works team. If that describes you, here are five more reasons you should consider a career with Original Works.
1. Make a Positive Impact
Original Works places an emphasis on student accomplishment and self-esteem. We literally make children and families smile every day, and the schools and organizations that participate in our fundraising programs are thrilled with the money they earn. It's truly rewarding to know that what we do is helping so many.
2. Set Your Own Career Path
As an independent sale representative, you create your own career, set your own schedule and work from wherever you want. Prefer seasonal employment? Our production facilities in Stillwater and Amsterdam NY offer the choice of two shifts from mid-October to late December. We also have full-time inside sales positions located in our corporate offices just outside beautiful Saratoga Springs, NY.
3. Receive Job Training & Tools
Whether you work in sales or production, we provide you with tools you need to succeed. Depending on the position, our employees receive on-the-job training, support and mentoring from our sales directors and support staff, helpful sales kits and manuals, and formal, on-going training.
4. Work with a Great Team
Everyone who works here is excited about the work we do, and we share that enthusiasm with the schools and organizations we work with, as well as our colleagues. Original Works supports a team-based environment with sales directors and support staff, so you are never alone out there.
5. Enjoy Extra Perks
Our full-time employees receive a competitive salary + bonus, as well as other benefits, including vacation and sick time, long-term disability, life insurance and a 401k. Seasonal employees also enjoy additional perks, such as on-the-job training, opportunities for overtime pay, free coffee and more.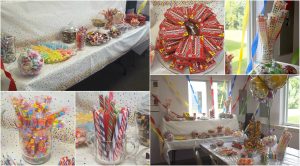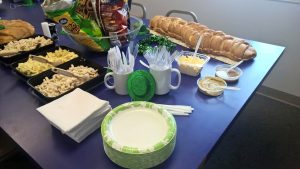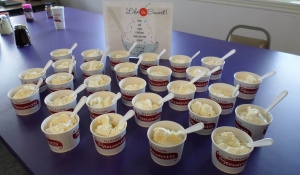 Interested in Working for Original Works?
If you're looking for a rewarding career and you have a passion for children, art and education, Original Works is a great place to grow your career. Contact our Stillwater and Amsterdam NY production facilities for seasonal employment opportunities, or complete our Career Opportunity Form to inquire about our Sales Positions in Saratoga Springs, NY and throughout the United States.