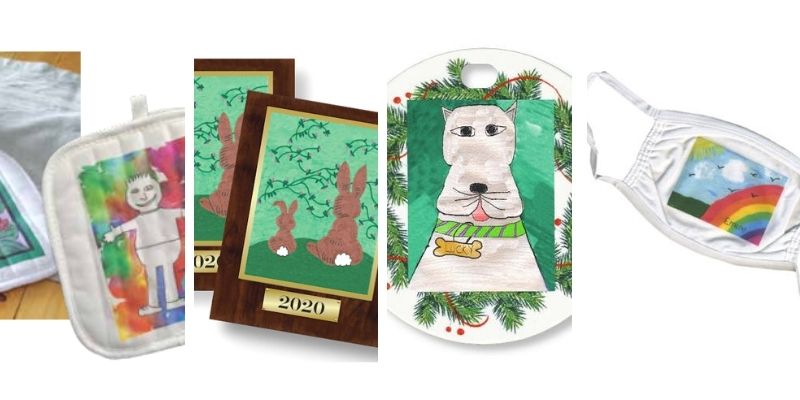 3 Virtual Fundraiser Programs Support Schools During The Coronavirus
During the ongoing Coronavirus pandemic, schools have been through a lot of changes. School buildings have been shuttered, many students are at home and social physical interaction for both teachers and students has been severely limited. One thing that hasn't changed? The need for safe school fundraising alternatives.
At Original Works, we are uniquely positioned to take the lead in developing contact-free fundraisers. Our 2020 Fall online fundraising programs can be planned, scheduled, implemented and successfully completed with minimal one to one contact if necessary. With no bake sales or car washes, kitchen tables serving as art rooms and parents trying to work while educating and caring for their children, school fundraisers run the risk of going by the wayside…along with the profits they bring. We get it – our employees have families too! That's why we have developed fun, creative, and profitable programs backed by flexible scheduling, a dedicated staff, and a proven record of success no matter what the challenges.
School fundraisers provide valuable dollars for many needs in districts across the country. Whether on a grade-level basis or school-wide, the recent crisis has only increased the urgency for schools to find alternative ways to make ends meet. We are happy to present options for teachers, administrators and parents who are actively exploring safe, easy, and profitable school fundraising alternatives during the Coronavirus pandemic.
How can Original Works school fundraisers help make it possible to meet your fundraising goals during this crazy year?
Our Fall 2020 online fundraising program options make it easy to run your fundraiser even with all the uncertainty surrounding going back to school. Flexibility during this time makes all the difference, and we are here to support your efforts from start to finish:
Having orders shipped to your school or a central location
Have orders shipped directly home
100% remote where artwork is completed at home and orders placed online
And because we know how unorthodox life is for families right now, all of our programs include the ability to add additional/late orders to increase your profits.
Browse our fundraising programs, and check out our Program FAQ's!
Get your FREE BROCHURE with all the information you need to make an informed decision about the best, most profitable and safe school fundraising programs for your students, parents and faculty!