"Fundraising is the gentle art of teaching the joy of giving."
~Hank Rosso
Typically when holding an elementary school fundraiser, the first thing you need to do is to determine how the profits earned from the program will benefit your school.
Perhaps the funds will be used for a technology upgrade or to purchase new gymnasium equipment.  The benefit may be targeted toward a specific group, or could be something that is advantageous for the entire school.
As an art based fundraiser, we often work directly with art educators who are raising money for their programs.  So often we see that art, music and the humanities are being cut from school budgets.  A fundraiser that is run specifically to raise money for these types of programs can have a huge impact on the breadth and quality of education our children receive.
As the following video demonstrates, a well planned, targeted fundraiser can have a tremendous positive impact on a department or group within the school:
STUDENT BENEFIT:
What we don't always think about, are the other benefits that fundraisers offer to our students.  Students raise funds to help a common goal, and if done correctly, they can learn fundamental life skills such as teamwork, creativity, customer service and goal setting.  All of these and more can be incorporated into your fundraiser.
Fundraisers can also be a great tie in to academics.  If your fifth grade class is raising money for their end of the year field trip, why not include this in your math lesson.  How much money do the students need to raise? What is the average that each student will need to sell?   Half way through the fundraiser, calculate the percentage that has been sold.  Creating posters or developing letters to send home that promote the fundraiser can also be great ways to tap into the educational component of the fundraiser, while also keeping the kids engaged.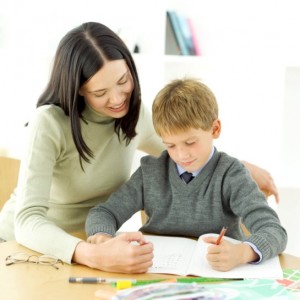 We would love to know how your school has benefited from a fundraiser you ran recently.  Share your ideas, pictures and videos with us.  You can post them on our Facebook page or email them to us. Learn more about Original Works and why our school fundraisers are among the most effective and profitable available!