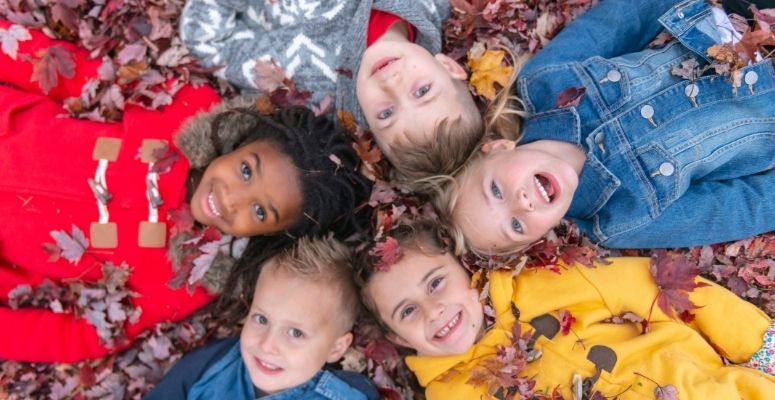 Fundraising Ideas For Fall
Autumn is a super busy time for schools! Kids are getting back into the classroom and settling into their routines. It's also time for setting up fall sports, starting up clubs and organizations, and coming up with their fall fundraising ideas.
Autumn is arguably "the season" for fundraisers in public, private and home schools across the country. With over three decades of experience in school fundraising, Original Works has the experience to offer the best new products, new programs, and new opportunities to launch your best fundraiser ever!
At Original Works, we see good ideas everywhere! Check out some of our fundraising ideas for fall. There are so many options and variations on these, you can plan and execute your own unique and creative program.
Fall Fundraising Ideas: Themes
There are fundraising ideas for fall and winter that can work for everyone, whether in a classroom, at home, or a combination of both. (Find which program will work for you) Our programs offer a quick turnaround, ensuring that you can create, order, and receive your fundraising products in a timely manner. Some of the most popular fall themes include:
Veterans Day
Thanksgiving
Christmas
Kwanzaa
Hanukkah
New Year's
Autumn Fundraising: Products
From our newest fundraising products to the items that are consistent and beloved best sellers, you will find just the right gifts that parents, grandparents, caregivers and others will love and keep for years to come!
Fundraisers help schools earn profits that can pay for incidentals such as art supplies, classroom supplies, field trips, extracurricular sports, band/music classes, theater classes/plays, and more. In the classroom, kids learn skills from the arts
At Original Works, we are here to help you succeed in your fundraising efforts. From art resources and lesson plans, to a great team of sales and service professionals, our goal is not only to provide the most successful school fundraising programs in the country, but to continually improve our real goal: to help teachers, kids and families make memories that last. Check us out today by requesting your free brochure and bring your fall fundraising ideas to life!