10 Important Reasons To Choose Original Works For Your School Fundraising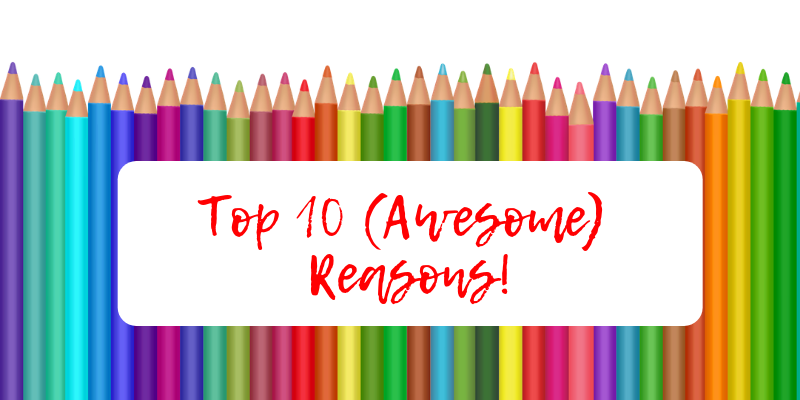 Why Choose Original Works For Your School Fundraising??
Are your usual fundraisers getting tired and bringing in less and less profits? When you choose Original Works for your school fundraising, you will find quality products, support, and the most comprehensive programs in the industry!
Don't let routine fundraisers keep you from earning maximum returns! There are tons of fundraising companies to choose from, so what makes Original Works so special? Original Works offers unique fundraisers for schools and other organizations that encourages children to tap into their creative side in order to make a difference.
Here are the top 10 awesome reasons to choose Original Works for your school fundraising programs:
1. Simple School Fundraising Program: Our streamlined process is designed to make fundraising easy. We offer fun art lesson plans that students love! The result is unique artwork that can be turned into an effective fundraising opportunity. We also provide free marketing materials to help make your fundraiser a success. Each fundraising program also comes with 8 1/2″ x 11" paper, which is 30% larger than other competitors.
2. Flexible Fundraising Options: We know that each organizations needs are unique, which is why we offer several different fundraising programs. Choose the program that works best for you, or work with our professionals to design a custom package tailored to your meet your unique fundraising needs.
3. Maximize Fundraising Profits: Don't get burned by the schemes of dishonest fundraising companies. At Original Works 33-50% profit margins goes directly to you, with additional profit opportunities available. Over the years we have helped schools earn $50,000,000 in total profits using an Original Works fundraising program.
4. Unique Fundraising ideas: If your students and parents are sick of the same old fundraisers, it is time to up your game. Unique fundraisers such as the Original Works program will help to put passion back into fundraisers and help increase profits. If you need some inspiration, our customer service professionals can help!
5. Promotes Art Education: Our organization was founded on the belief that expressing oneself through art is an important part of childhood development. Since our founding in 1989, Original Works has worked hard to promote art education in schools and other organizations. We annually attend art educator conferences across the country in order to support the importance of the art curriculum in the schools.
6. Effective Fundraising for any Organization: We work primarily with elementary schools and middle schools, but our unique fundraising ideas have also proven effective in supporting other organizations such as churches, synagogues and various clubs.
7. Made in the USA product options: Since we help children create original works of art, it is only natural that we support American manufacturers as they create their own original works. Currently 70% of our products meet the strict Made in the USA designation. 100% of our products undergo final production and assembly in the USA. Our selection of high quality, American made products sets us above other fundraising programs that only offer cheap, low quality imported products. View all of our made in the USA products here.
8. Encouraging Children's Creativity: Our fundraising program is unique in that it is not just about encouraging parents or children to sell something. It is about encouraging children to be creative and express themselves through art. With the Original Works fundraising program, children learn how their art can make a difference in the local community.
9. Fast Turn Around Times: Nothing is worse than submitting fundraising orders then waiting long periods of time to get the product back. When this happens you have to spend more time fielding phone calls from dissatisfied participants and less time on more important matters. At Original Works orders will be received at the school or organization 12 business days after arriving at our facility. This is the fastest turnaround time in the industry- a fact we are very proud of.
10. 100% Satisfaction Guarantee: Our 100% satisfaction guarantee is just that. No tricks or gimmicks. We want each participant to be completely satisfied with their order. While we strive to ensure all orders are completed accurately and to the highest standards, if you have a problem with your order we will work to resolve the issue as quickly as possible until you are completely satisfied.
If your fundraisers have become a chore, make them fun again! Choose Original Works for your school fundraising to make a difference in your school. Call us today at 1-800-421-0020 or request our FREE brochure with program details!